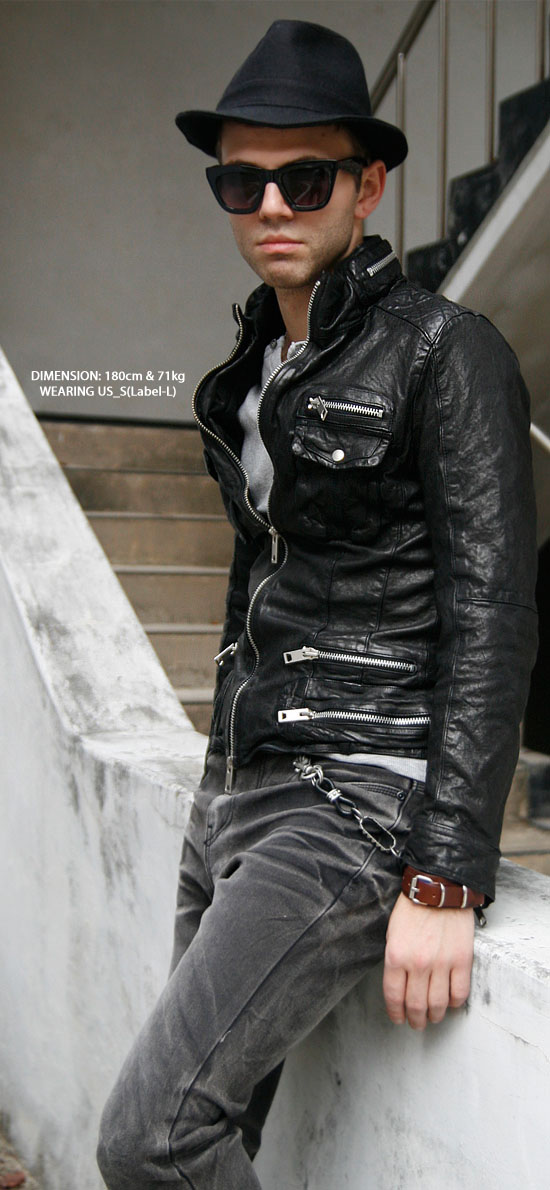 STREET-EDGE KILLER SLIM CUT VEGE-TANNED LAMBSKIN JACKET-LEATHER 15 BY GUYLOOK
This gorgeous leather jacket is highly recommended for any fashion-consicous modern men. Whether you dress it up or down, it will be magically incorporated into any wardrobe from your closet.
Constructed from premium quality Italian lambskin with unbeatable soft and lustrous surface

Comes with high-cut armholes and slim sleeves, eliminating excess fabrics-like a quality steak trimmed of unnecessary fat while hugging your shouders, not slouch off them.

It's modern yet elegant design and superiorly vegetable-tanned surface guarantees you a timeless look.

It's silver hardware adds it's look a rough masculine charm.

Standing colloar, fully lined and falls perfectly at the waist.

Beautifully silhouetted in a flattering slim cut with enhanced sholder and waist line that flatters most any body shape.
It's hip, stylish and sexy and will definitely look better and better with age.