Fast Fashion Men Clothes Online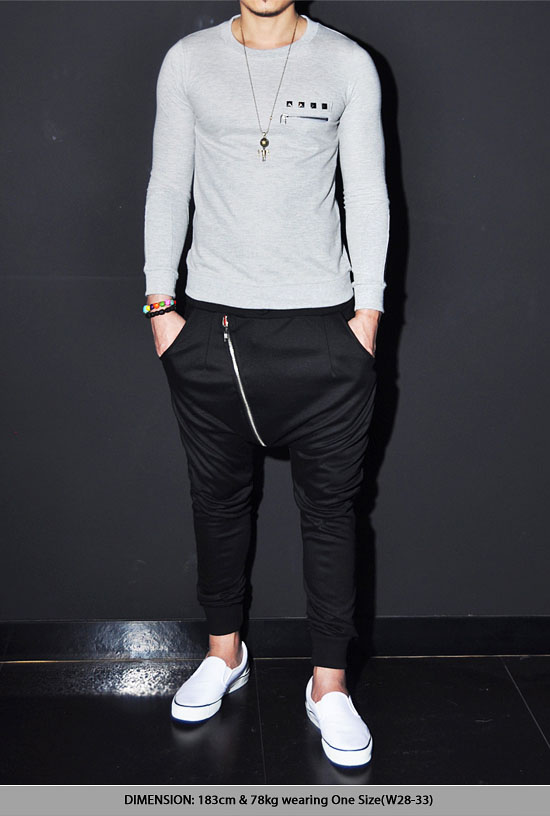 SUPER LOW CROTCH MENS ZIPPER BAGGY SWEATPANTS-SWEATPANTS 10 BY GUYLOOK
Let's go deep baggy this season.
From the knees down, are fitted while the crotch area is loose and baggy as if it were cut to be a skirt.

Silket cotton with elasticized waist and functional zipper deco at the front

Ultra-comfortable and the latest trendy item

Wear it with boots, trainers or even try some vintage shoes.

Just make sure that if you are going for baggy, go baggy don't go half way.

Machine wash cold.
Stand out and stand right in front of the latest fashion track with this super-stylish low crotch pants.