Fast Fashion Men Clothes Online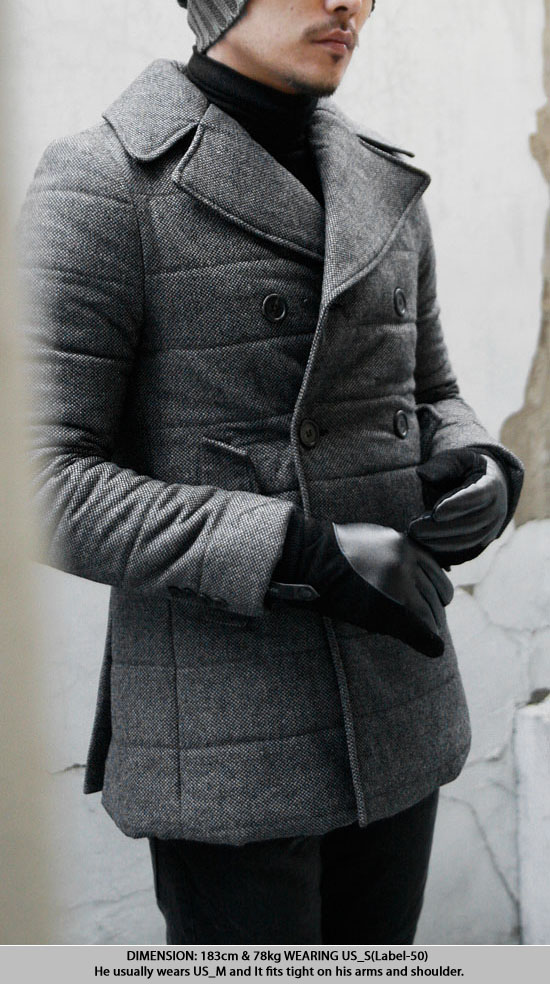 GREAT-LOOKING WARM & STYLISH MEN'S 6OZ PADDED PEACOAT-COAT 16 BY GUYLOOK
We love it's stylish look, clean cut and excellent finish. It will help you look cool and stay warm in colder months.
Tweed surface with 6oz highly compressed cotton lining

Classic double-breasted peacoat design with a trend-wise big lapel

The simple yet classic origin will make it always stay on the right track.

Fine details and very flattering cut with higher armholes and slim sleeves

Like any sport jacket, it's easy to be matched with various wardrobe.

Unless you are concerned about sizing, this is definitely a must-have.
You will absolutely love it's thermal function and stylish look.