Fast Fashion Men Clothes Online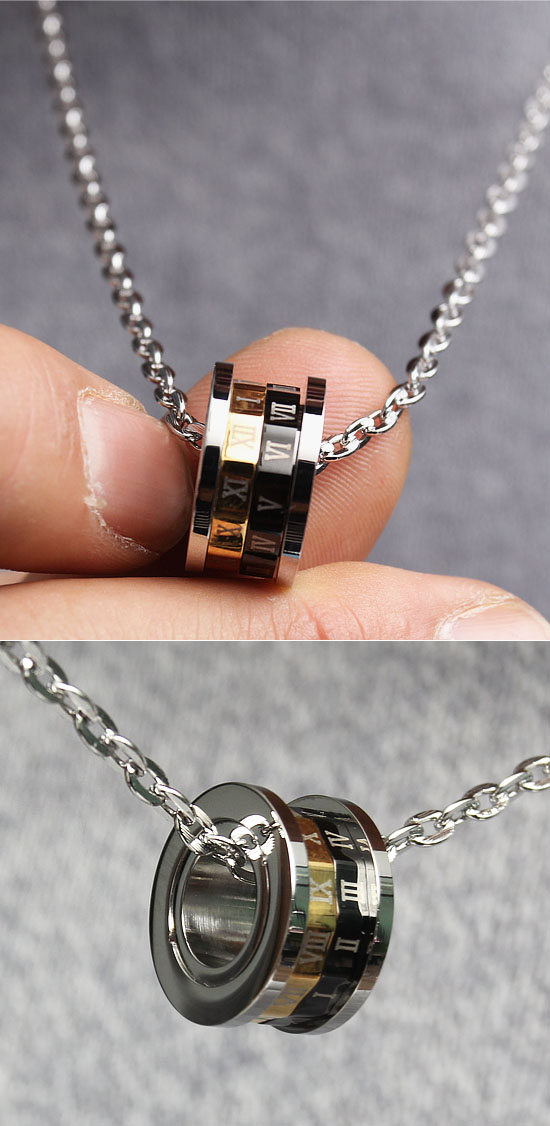 SLEEK & MODERN ROTATING TWO TONE CIRCLE PENDANT NECKLACE-NECKLACE 13 FROM GUYLOOK
This sleek yet masculine rotating circle ring will be a perfect choice to open up your new fasthion diary.
Anti-scratch stainless steel two tone circle pendant with engraved Roman number deco.

It can be freely rotated.

Perfect to add a bit of glam and style both day and night.

Beautifully matches with any wardrobe and looks expensive.

You can easily wipe clean and wear it for years.

Treat yourself today. You deserve it.