Fast Fashion Men Clothes Online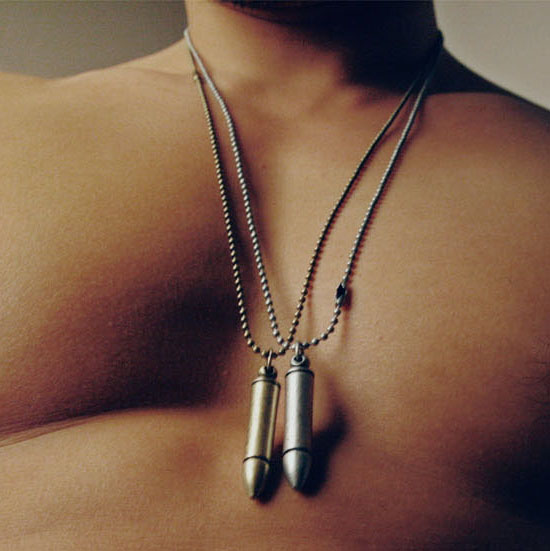 TOUGH-CHIC MEN'S AGED BULLET PENDANT NECKLACE-NECKLACE 05 FROM GUYLOOK

Wake up a powerful manish look out of you with this military-inspired bullet pendant necklace.
Uniquely vintage distressed stainless steel bullet pendant.

Hangs from the same tone ball chain lace.

Works great to complete any uber-cool casual style.

You can easily wipe clean and wear it for years.