Fast Fashion Men Clothes Online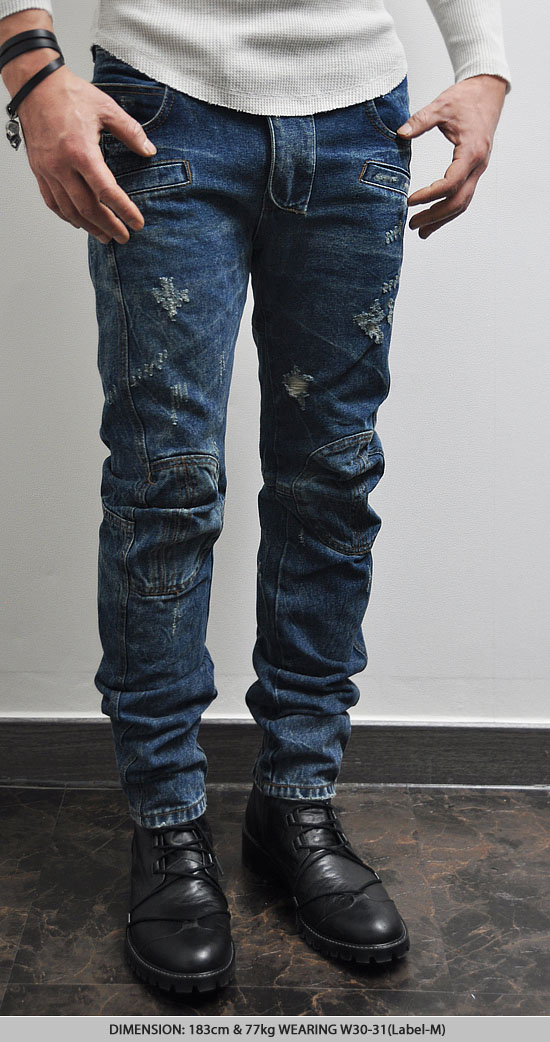 HARDCORE VINTAGE DISTRESSED MENS ENGINEER BIKER JEANS-JEANS 47 BY GUYLOOK
This jeans is strongly recommended for any uber hipster who's looking for unique street kickass styles.
Constructed from top quality Japanese denim

Refreshing blue rinse with outstanding vintage detailing and paint accent

Trend-wise slim semi-baggy cut without exaggeration

Striking patch seaming at the knees, twisted legs, funky seaming at the hips

Super unique and fun to wear.



It will handsomely represent your hip, youthful and energetic lifestyle while making people jealous.