Fast Fashion Men Clothes Online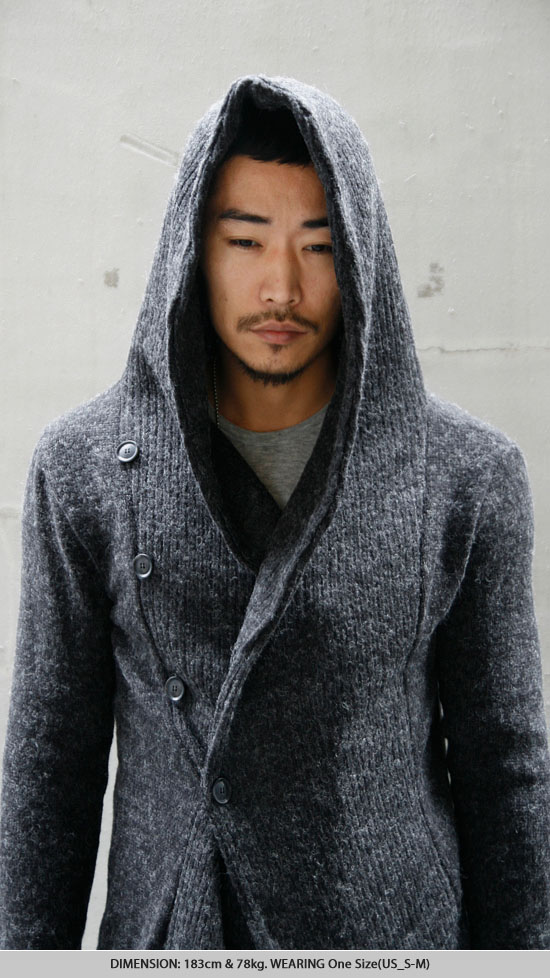 AVANT-GARDE CUTTING-EDGE ASYMMETRIC DESIGN MENS WOOL KNIT CARDIGAN-CARDIGAN 10 BY GUYLOOK
This avant-garde cardigan is hip and cutting-edge and can inject a very unique and attractive stylish allure into your style.
Constructed from top quality marled wool blend with ultra softness and comfort

Asymmetric front closure with contrast knit pattern

Oversized hood

Artistic slim pattern that promises you a flattering modern chic look

Great to be incorporate into any wardrobe and looks stunning just by itself
This must-have cardigan is born to make you look a fashionstia. Highly recommended and you will absolutely love it.