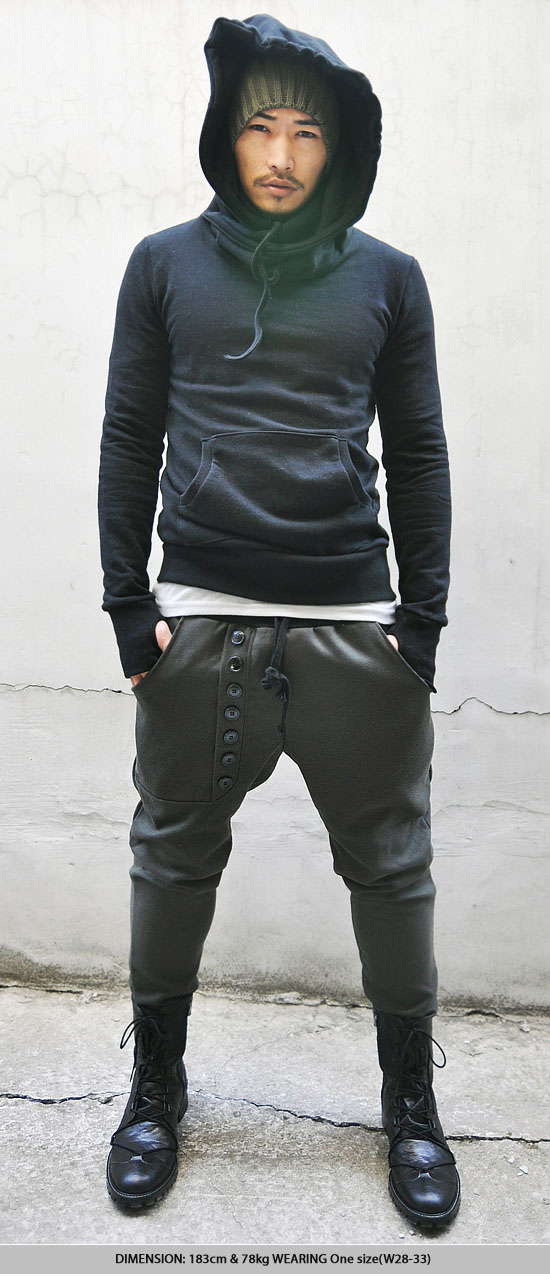 MULTI-BUTTON ACCENT SLIM LOW CROTCH BAGGY PANTS-PANTS 16 BY GUYLOOK
Made famous and mainly known as MC Hammer pants in the 1980s, harem pants are back. These are now being worn amongst the highest street fashion brands and we are very happy to present you our exclusive version.
From the knees down, are fitted while the crotch area is loose and baggy as if it were cut to be a skirt.

Thin woolblends, elasticized waist and pockets

Ultra-comfortable and the latest trendy item

Wear it with boots, trainers or even try some vintage shoes.

Just make sure that if you are going for baggy, go baggy don't go half way.

Machine wash cold.
Stand out and stand right in front of the latest fashion track with this super-stylish low crotch pants.