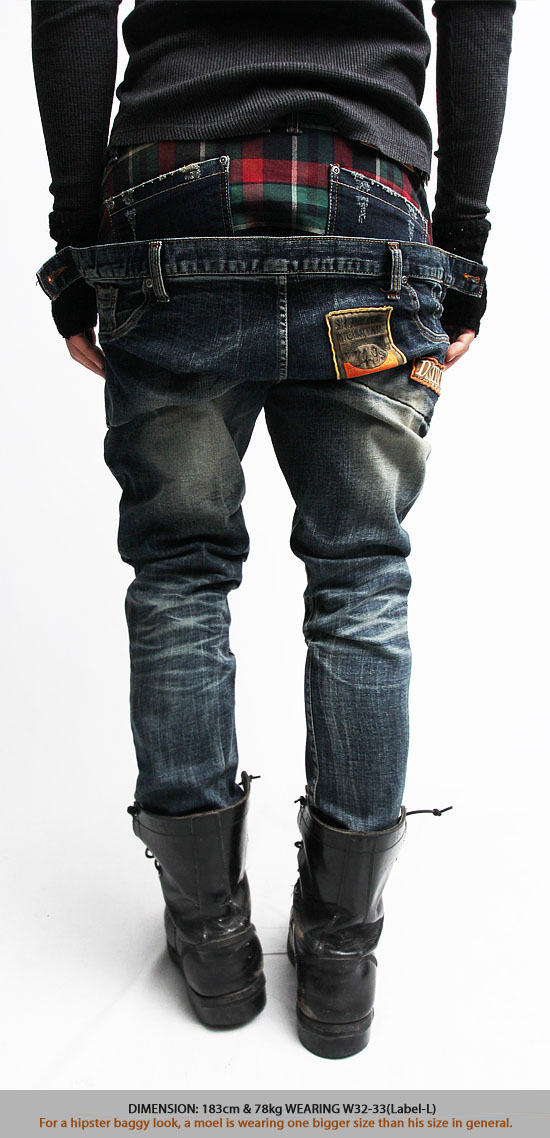 AVANT-GARDE DOUBLE-LAYERED HIPSTER

WAPPEN

BAGGY JEANS-JEANS 42 BY GUYLOOK
This super unique jeans will be a fabulous fashion choice to any urban hipster who's caving for distinusihed styles.
This is a piece of absolute brilliance and avant-garde fashion edge.

Constructed from top quality Japanese spandex denim with excellent vintage rinse

Stunning double-layered design at the back and multi wappen patch

Trend-wise skinny baggy cut with generous thighs and smoothly tapered from the knees

Inspired and completed with fusion of Japanese edge, European attention to detail

it's figure-flattering, fun to wear and can be effortessly incorporated into various tops and shoes.
This gorgeous will handsomely show your hip, youthful and energetic lifestyle while making people jealous. A+++ item!!!