Fast Fashion Men Clothes Online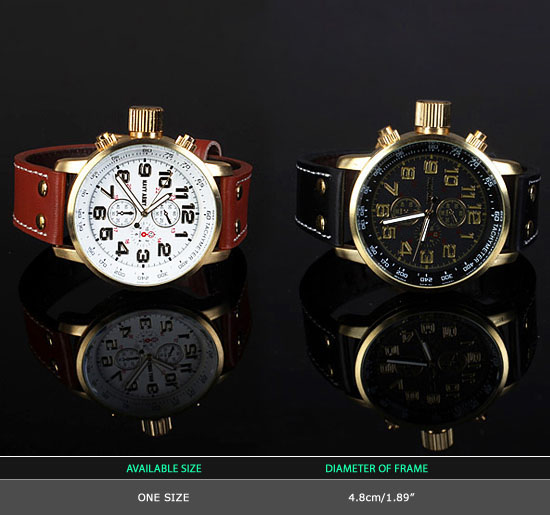 VINTAGE GOLD FRAME DIVER WATCH-WATCH-02
We love the well-understated sporty & vintage edge of this hip & trend-wise watch.
The oversized vintage-style diver's crown cap,

luxurious gold shield and well-matched soft lambskin leather strap,

all together create a powerful fashion statement that is hip and sumptuous.

Large enough for pretty much anyone and

can instantly add a hint of style and activity to a wearer's persona.

Subdials are just for decoration and doesn't work.

Using quality materials and components, many functional & practical features

are handsomely incorporated and makes this watch a useful instrument.

The bold and masculine sporty look of this babe creates a look

that transcends the boundaries between sports watch and dress watch.
This is another great watch
that has the styling of premier watches and can make an imposing appearance on the wrist.